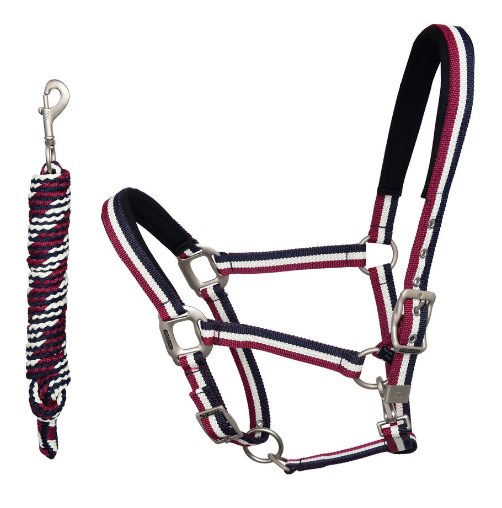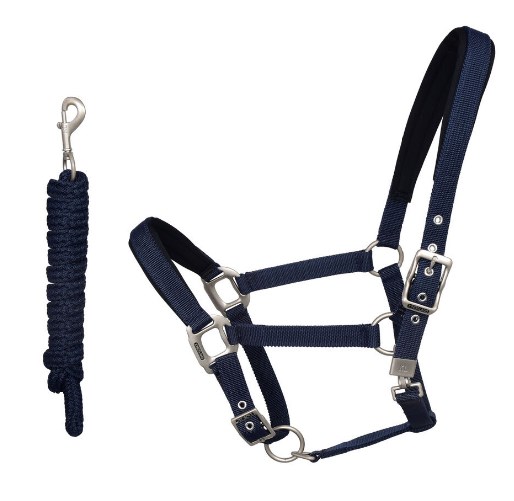 Details
The halter and matching rope that goes above and beyond in terms of comfort, style, and function! Every detail on this headcollar set has been lovingly designed for optimum performance. With sturdy metal fastenings that sit flush with the horse's face, an adjustable noseband, under jowl clip, and adjustable crown piece with metal Kingsland strap-end cover! Made from durable and long-lasting nylon, with an inner neoprene lining at the muzzle and poll to ensure optimum comfort for even the most sensitive of horses. And the added benefit of a 2.3-meter long rope. Available in our traditional Kingsland Navy and the more playful multi-colored option incorporating Kingsland Navy, Cream, and Burgundy stripes.
All products are subject to breakage in stock at the supplier.
Ask for information about this product
Request information about this product! Fill out our form and we will contact you as soon as possible!