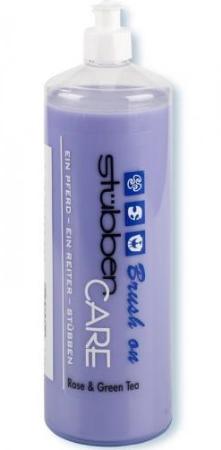 Details
Stübben Care "Brush on" with Rose and Green Tea, makes combing easy in an instant and brings on lustre and volume. Knots in tail and mane can be disentangled without washing and long hair will remain knot-free and dirt-repellent over several days. Stains from urine, manure or grass brush off easily and speedily.
All products are subject to breakage in stock at the supplier.
Ask for information about this product
Request information about this product! Fill out our form and we will contact you as soon as possible!