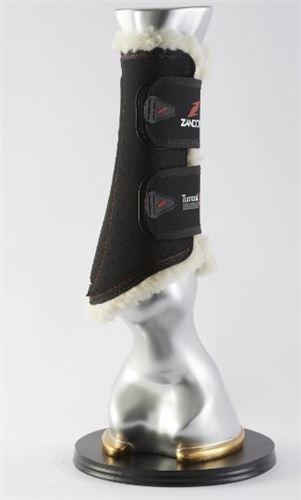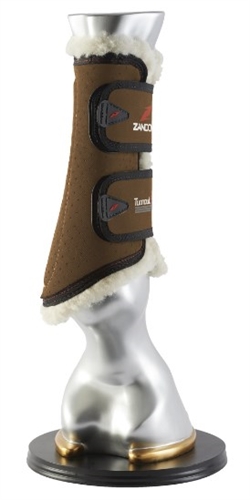 Details
The innovative Turnout Boots Air are light and comfortable boots for everyday use, 100% Made in Italy. Their versatility makes them perfect for flat work, walking, paddock and so on. The internal lining is made by a special textile of Real Wool, which offers the benefits of Natural Thermoregulation for the ultimate comfort of your horse during all seasons. The boots, completely perforated, ensure an optimal breathability and they do not absorb water thanks to the closed cell foam. The external warp-knitted fabric lining ensures a good durability and an additional GEL-TECH padding for impact absorption has been added on the internal side. Turnout Boots Air are designed to help prevent injuries and provide support to the suspensory ligaments and to contain the tendon apparatus, while offering complete freedom of movement at the same time. The stability is ensured by the wide double-Velcro straps.

Main features:
- Real Wool Lining for Natural Thermoregulation;
- Gel-Tech Internal Padding for impacts absorption;
- Transpiring;
- 100% Made in Italy.

All products are subject to breakage in stock at the supplier.
Ask for information about this product
Request information about this product! Fill out our form and we will contact you as soon as possible!