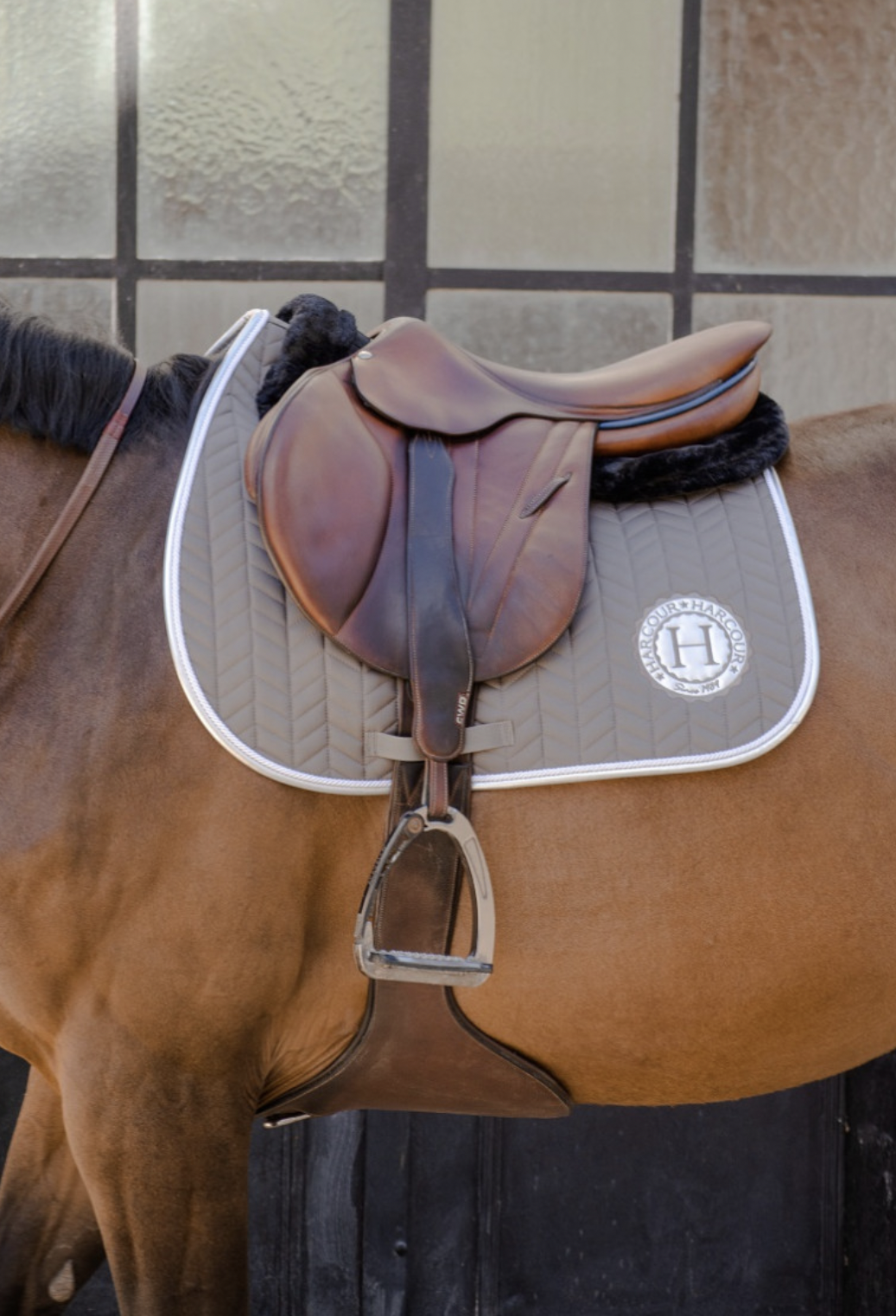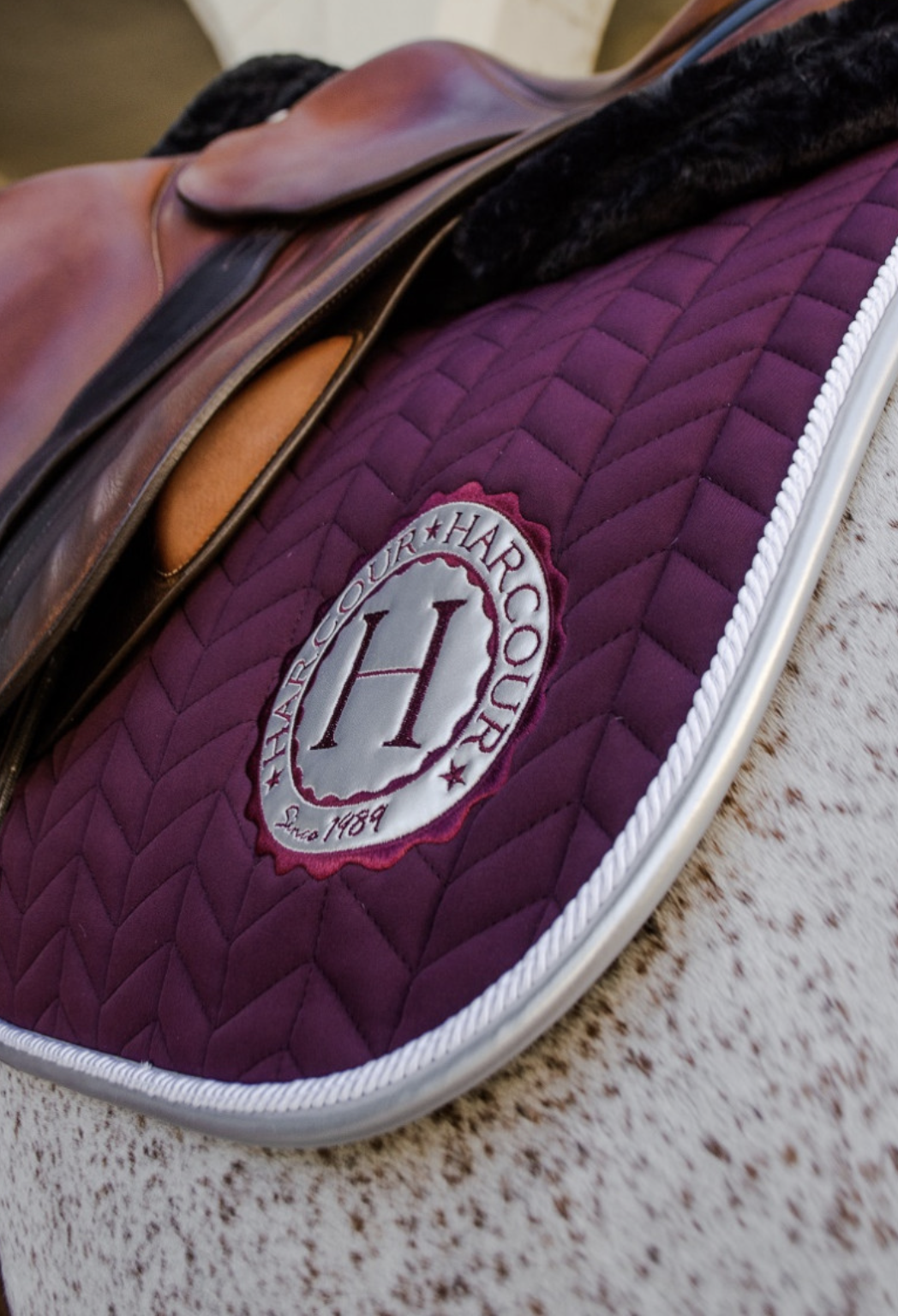 Details
This saddle pad is made of polycotton material, a clever mix to obtain a soft and comfortable product.
Its embossed cotton interior offers better absorption and optimal breathability. The honeycombed padding adapts to the horses shape.
It is fine and elegant and is suitable for intense training sessions as well as leisure riding.
The silver logo on the left side, the contrasting border and the cord give this saddle pad a chic touch.
Due to its solid cut and shape, the saddle cloth stays firmly in place under the saddle and is largely free of bulk.
It's matched with FANCY Fly veil. Available in 3 colors.
Ask for information about this product
Request information about this product! Fill out our form and we will contact you as soon as possible!