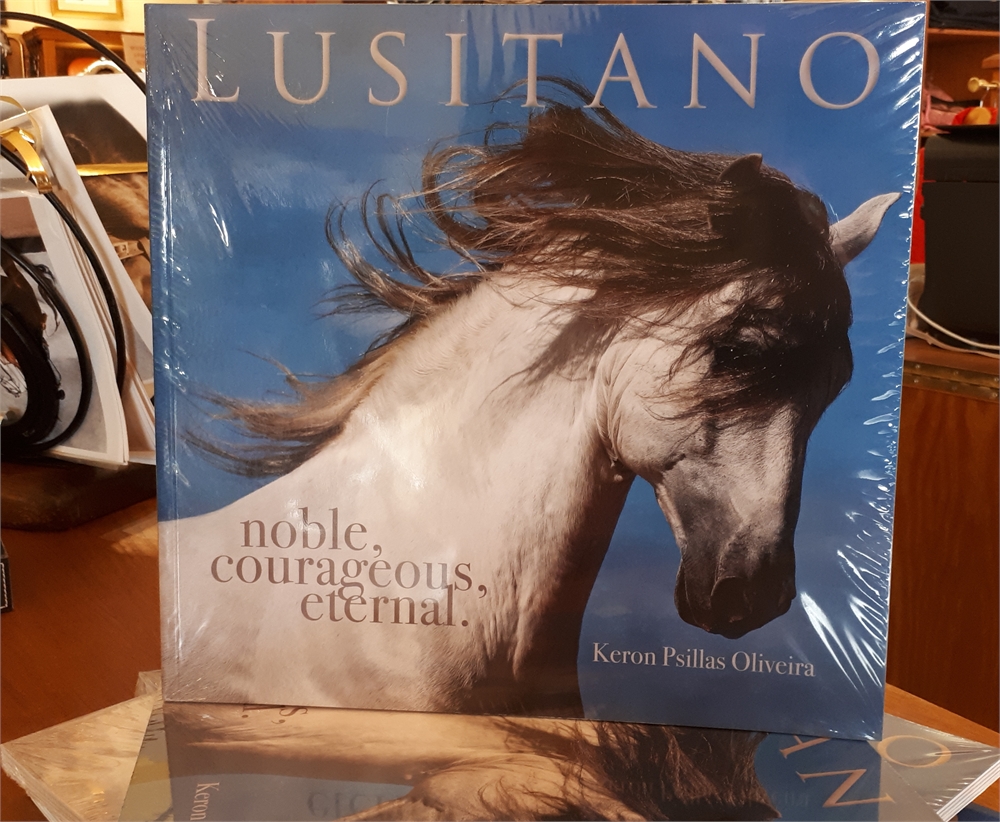 Details
An Excerpt from the Introduction by Keron Psillas Oliveira:
Photographically I felt that I began to show the Lusitano in their environment and in a way that transcends time, discipline, or breeding. In other words, despite my tremendous respect for the breeding programs of Senhors Braga, Freire, Veiga, Torres, and so many others, I want my photographs to represent the eternal qualities that emanate from the horses. For these horses are noble and courageous. They are dignified, kind, trusting and engaging. And yet, there is something more, an ineffable quality found in the Lusitano that I have not found in other breeds. I believe that this horse is a direct channel to what we might call the spark of the Divine.

All products are subject to breakage in stock at the supplier.
Ask for information about this product
Request information about this product! Fill out our form and we will contact you as soon as possible!