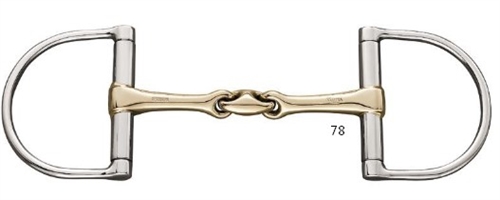 Details
The D-Rings prevent the bit from being pulled through the horse's mouth so it lies more steadily on the tongue giving a more comfortable feeling. Gentle pressure is pivoted directly onto the tongue ensuring light and precise rein aids. The fixed rings enable the rider a good contact with the bit and support sideways acting rein aids.
Ring: 80mm Thickness:15mm
All products are subject to breakage in stock at the supplier.
Ask for information about this product
Request information about this product! Fill out our form and we will contact you as soon as possible!