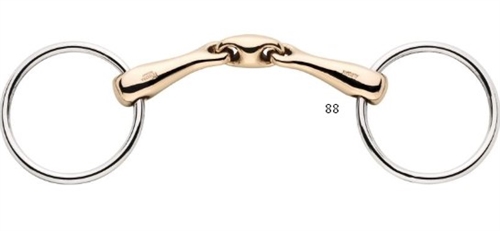 Details
The double jointed KK ultras have a middle link that is shortned and angled forward 45º. Only with this angle the middle link lies gently on the tongue resulting in even and constant contact to allow clear instrutions throught the reins.
Ring: 70 mm Thickness: 21mm
All products are subject to breakage in stock at the supplier.
Ask for information about this product
Request information about this product! Fill out our form and we will contact you as soon as possible!