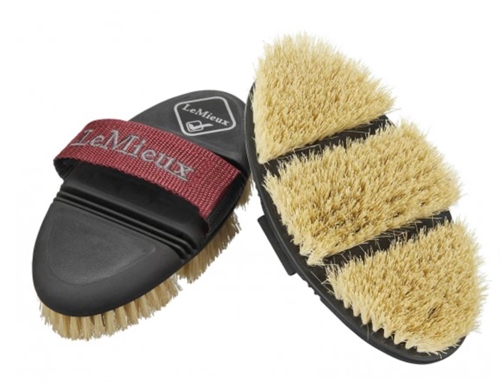 Details
Coarser bristles on the LeMieux Flexi Scrubbing Brush make getting tough dirt and stains out a breeze. The flexible shape means you can reach over almost every part of the horse's body, even cleaning those hard to get at places

The ergonomic shape fits into the hand perfectly which reduces wrist strain and gripping effort on the brush, while an adjustable strap allows for the perfect fit.
All products are subject to breakage in stock at the supplier.

Ask for information about this product
Request information about this product! Fill out our form and we will contact you as soon as possible!