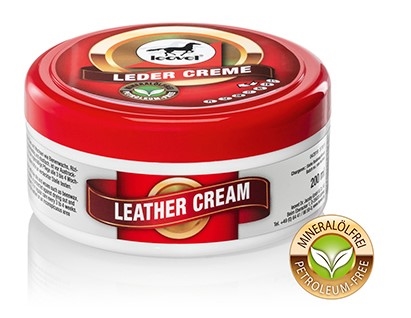 Details
Nourishes all smooth leather with fine oils and waxes such as beeswax, castor oil and lanolin. The leather remains supple and pliable, is protected against drying out and maintains its original good grip yet does not become slippery. For regular care every 3 to 4 weeks.
All products are subject to breakage in stock at the supplier.
Ask for information about this product
Request information about this product! Fill out our form and we will contact you as soon as possible!