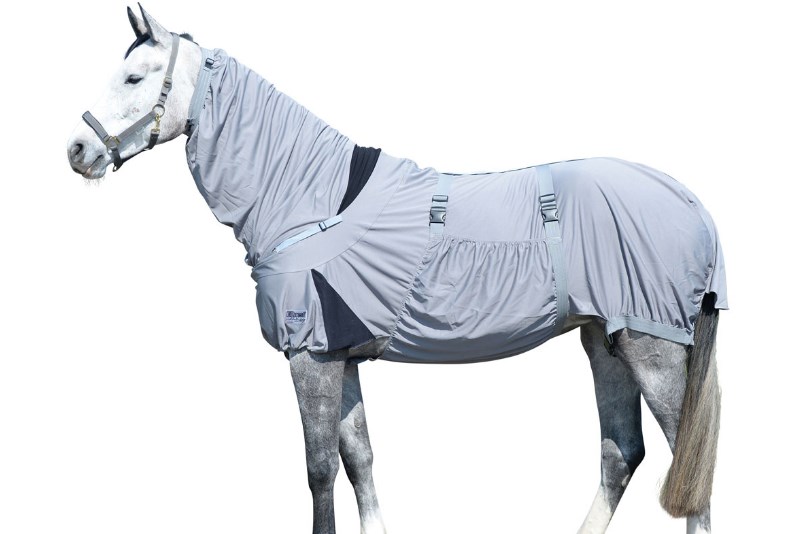 Details
The Culex C³ is an eczema rug with elastic inserts in the shoulder and withers area and elastic closures at the neck and legs. The removable belly flap can be closed with two sturdy snaps. Back loops keep it in place, even during movement. Also available with mask which attaches via snaps so that it cannot slip off or be pulled off.
Ask for information about this product
Request information about this product! Fill out our form and we will contact you as soon as possible!