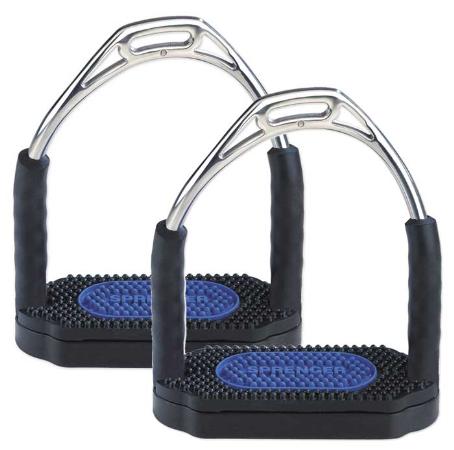 Details
Herm Sprenger System 4-F stirrup irons pivot in four directions simultaneously, allowing greater comfort and improved performance. The wider shock-absorbing footbed plus this pivoting capability significantly reduces strain on knee and ankle joints. The bowed shape and offset eye help hold the iron in the correct position for optimal foot placement. The stirrups are marked left and right to accommodate the anatomical shapes of your left and right leg. Cut-out branch eliminates unnecessary weigh
All products are subject to breakage in stock at the supplier.
Ask for information about this product
Request information about this product! Fill out our form and we will contact you as soon as possible!