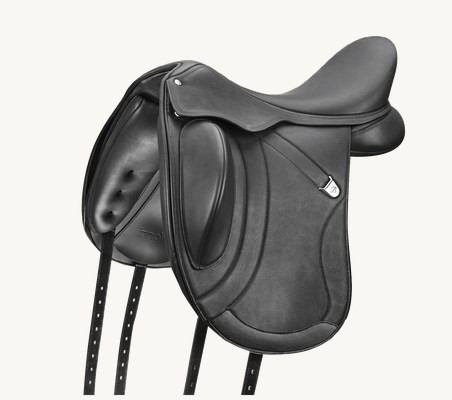 Details
The innovative mono flap design ensures unrivalled close contact, connection and rider customisation by utilising the benefits of the FlexiContourbloc and Adjustable Ergonomic Stirrup Bars.

For you, the rider: Ultra Close Contact, Comfort, Position and Communication

The innovative mono flap design ensures unrivalled close contact, improved connection and communication.
Features a comfortable, deep seat that works in partnership with the revolutionary external FlexiContourbloc, which is anatomically contoured and is adjustable, making it distinctly unique.
The Adjustable Ergonomic Stirrup Bar has been designed to reduce the bulk under your leg and can be easily re-positioned by simply lifting the catch and sliding the bar to suit the rider individual position.

For your horse: Comfort, Stability, Fit, Communication

Fluid cushioning for your horse working muscles that eliminates pressure points and distributes your weight evenly over the full bearing surface of your saddle. Even weight distribution promotes blood flow through to your horse muscles for greater development and increased performance.
Quilted panel points enable a closer more comfortable fit of the panel behind your horse'shoulders.
The Running Y-Girthing System offers the ability to achieve even pull from the front and rear of your saddle, increasing your horse comfort and saddle stability.

Ask for information about this product
Request information about this product! Fill out our form and we will contact you as soon as possible!