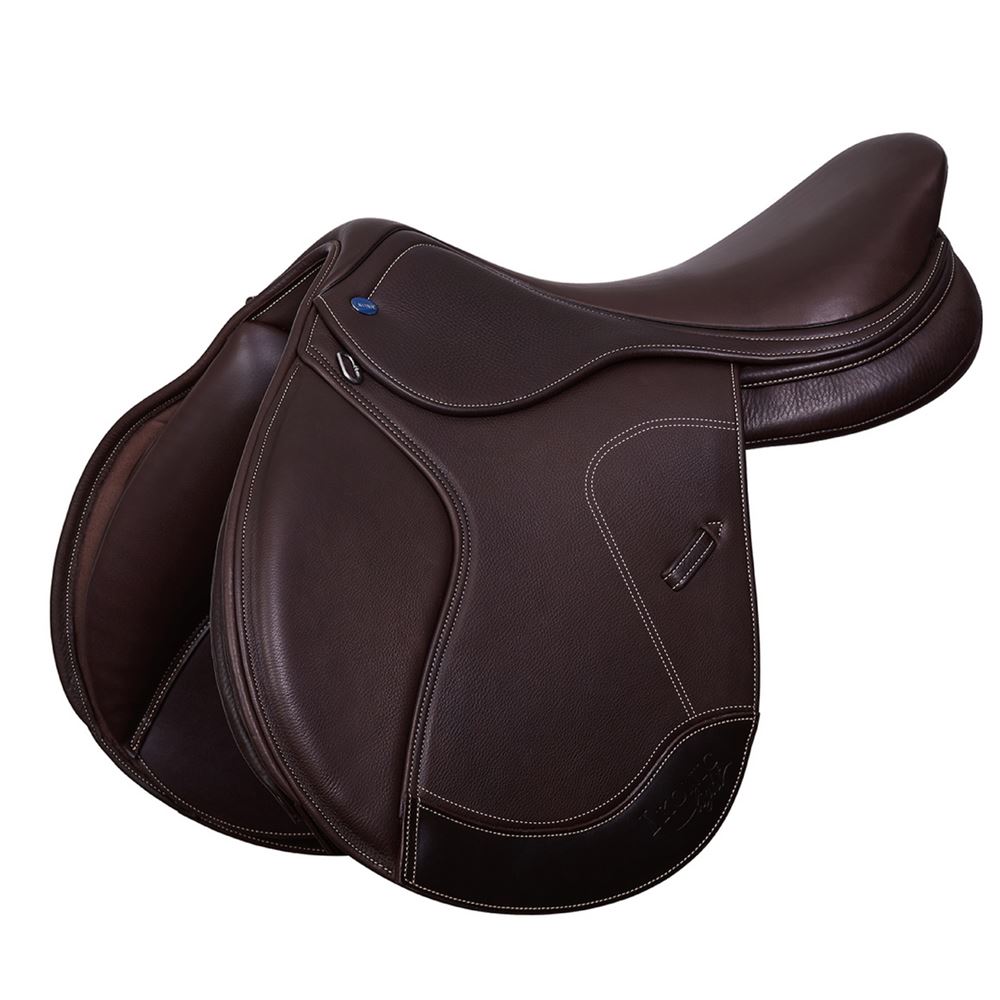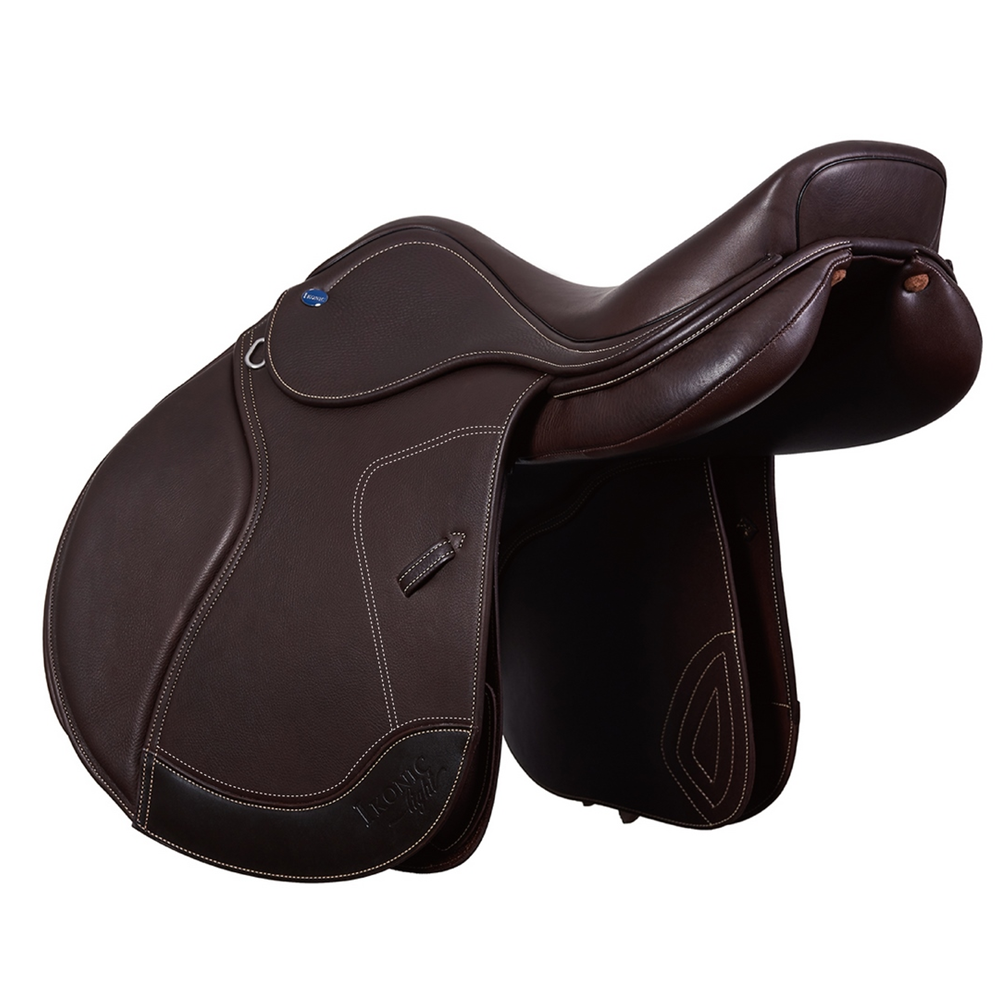 Details
This IKONIC general purpose saddle with half-deep seat offers a very good value for money, is comfortable and solid.

The knee blocks are larger than with jumping saddles.

The flaps are standard straighter than with CSO saddles.

Large panels to distribute the pressure from the saddle and integrated into the under flap to remove thicknesses between the pommel and the horse.

An additional cut in the under flap helps to improve the side contact with the horse.

A wide 3 points-fastening of the girth allows a distributed traction to keep your saddle flat on the horse's back.

A wide pommel opening at the withers avoids "pinching".

This saddle is still faithful to the habitual specificities of the brand!

Furthermore you can customize the rear piping which will always match with the stirrup keeper.
Ask for information about this product
Request information about this product! Fill out our form and we will contact you as soon as possible!