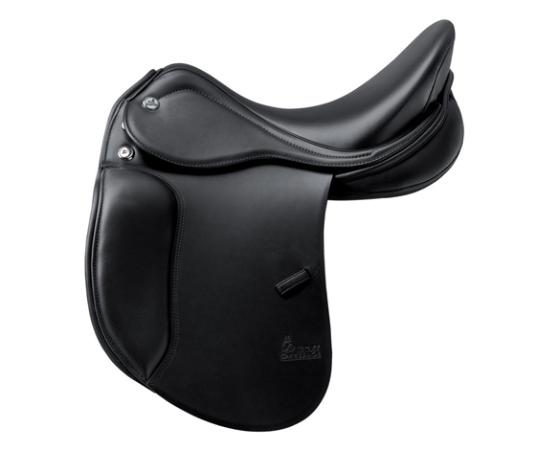 Details
An ideal saddle for youngsters that are taking their first steps in dressage. The saddle is extremely versatile for riders: it comes with medium sized, anatomically shaped Velcro blocks that can be adjusted to the ideal position for each individual rider. Its flocked panels with stitching (keilkissen) easily adapt to the different conformations of horses and ponies. The extra deep seat is now softer thanks to new flocking. The skirts are also padded. All in all, this saddle offers the rider bet
All products are subject to breakage in stock at the supplier.
Ask for information about this product
Request information about this product! Fill out our form and we will contact you as soon as possible!