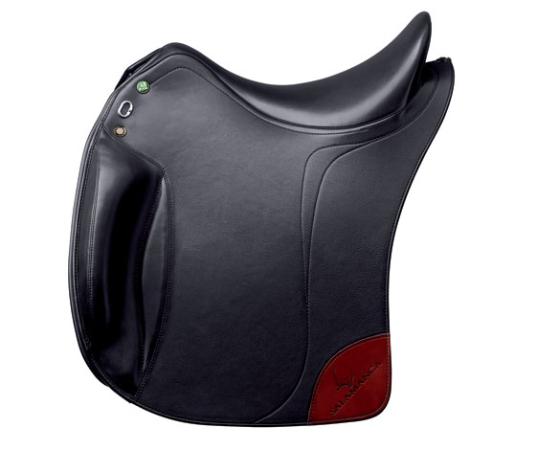 Details
A saddle made for Spanish (baroque), andalusian, and lusitano horses. The panels – embodying a new design idea – are shaped in the front to give freedom to the horse's withers and shoulders and are especially suited to these breeds of horses and, in general, to short muscular horses. Its technical features and comfort are a legacy inherited from the D1. The flaps and skirts are obtained from a single piece of leather lined with soft calfskin. The blocks are integrated on the kneerolls while
All products are subject to breakage in stock at the supplier.
Ask for information about this product
Request information about this product! Fill out our form and we will contact you as soon as possible!