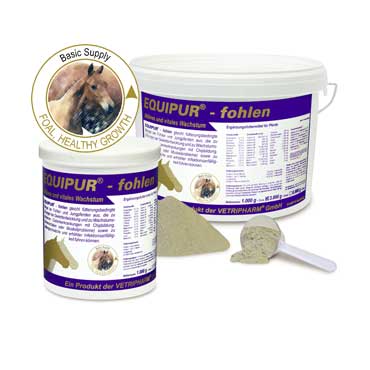 Details
EQUIPUR - fohlen optimally supports the healthy development of foals and young horses and balances a feeding deficiency which could lead to disturbances in skeletal development and to problems in growth (arthropathies with development of OCD, damage to sinews, or muscle problems), as well as performance weakness and increased proneness to infection.
All products are subject to breakage in stock at the supplier.
Ask for information about this product
Request information about this product! Fill out our form and we will contact you as soon as possible!