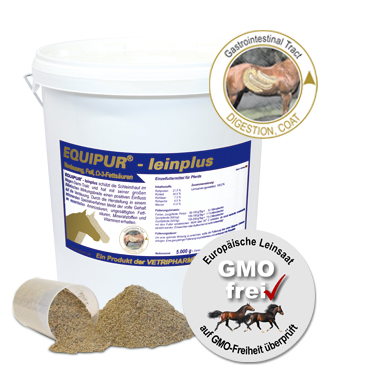 Details
EQUIPUR - leinplus has with its wide dietary effectiveness a positive effect on digestion, skin and coat. This effect is specially strengthened by its high content of omega-3 fatty acids. By ultra-careful production, using a special, gentle process, the content of essential amino acids, unsaturated fatty acids, mineral substances, and vitamins remains intact.
All products are subject to breakage in stock at the supplier.
Ask for information about this product
Request information about this product! Fill out our form and we will contact you as soon as possible!